Duct Work and Sheet Metal Fabrication Shop Canada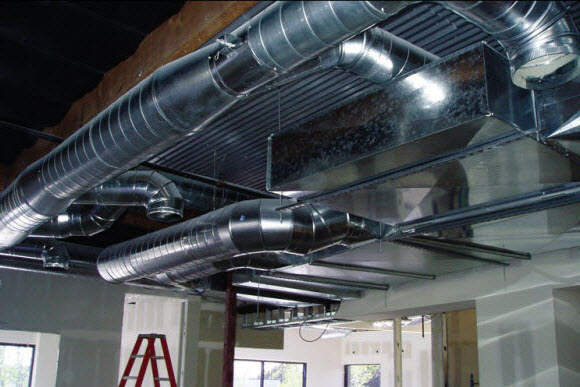 Canadian manufacturer for pipe fittings, industrial boiler installations and heavy duty ductwork systems. Custom design to fit properly with your HVAC equipments and air filter cartridges.
HQT 2800 Machine plastic machinery metal sheet equipement for HVAC duct work fabrication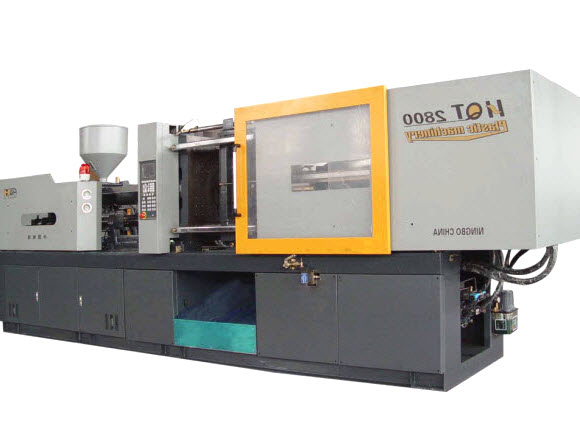 Ballard Brass & Aluminum
Seattle foundry specialists in manufacture of aluminum castings, brass bronze castings and gray iron castings to industry. Other products include corrosion resistant castings to the marine industry.
Accro-Met Forgings
http://www.accromet.com
Accro-Met metal distributor of stainless steel, carbon steel, brass, bronze, alloys, forgings, mil spec materials...
Asia Sourcing (Taiwan) Corp.
Machining / Screw Machining Investment Casting / Die Casting Turning / Gears, Pinions Shafts Forgings Cold Headed Parts / Sub-Assemblies Powdered Metal MIM Parts / Rubber Molded Parts Seals
Trace Die Cast
http://www.tracediecast.com
Trace Die Cast, Inc. is a US based supplier of aluminum high-pressure die-castings. We support various industries, including the automotive industry, with full-service die cast capabilities.
Kovatch Castings Industrial Supplies
http://www.kovatchcastings.com
Precision investment castings utilizing the lost wax process for aerospace, military, defense, commercial and industrial markets. Steel, stainless steel and aluminum castings manufactured.
Martin Foundry Company
http://www.martinfoundry.com
Specializing in brass, bronze, aluminum and sand castings. We offer custom sand casting to high production castings.
Reliable Castings - Industrial



http://www.reliablecastings.com
Reliable Castings Corporation - a world leader in casting technologies. Specializing in aluminum sand and permanent mold castings, prototype castings, mold finishing and repair, and tooling design...
Chicago Aluminum Castings Company


http://www.chicagoaluminum.com
Chicago Aluminum Castings Company, Inc. has furnished quality castings for industrial applications such as machine tools, scientific products, conveyor equipment, railroads, food processing.
Kinetic Die Casting
http://www.kineticdiecasting.com
(800) 524-8083 Kinetic Die Casting, Inc. (KDC) was established to fill the manufacturing need for lower priced, better quality aluminum and zinc castings. Primarily we produce aluminum castings...
Metal Castings, Custom Tooling, Investment Casting
http://www.cypressindustrial.com
Metal Castings, Custom Tooling, Plastic Injection Molding, Investment Casting, High Pressure Die Castings, Aluminum Extrusions, Metal Stamping, and Precision Machining Manufacturer at our China Factor
Ti Squared Technologies
http://www.ramcast.com
Investicast Titanium Castings, out of Sweet Home, OR. Titanium castings of many products including golf supplies, computer parts, jewelry, discs, and many more. We ship worldwide.
Carolina Foundry
Brass and Aluminum Foundry, Specializing in Brass, Aluminum, and Copper Sand Castings. Located in Charlotte, NC and in business for over 50 years.
Denison Industries is a world class supplier of premium aluminum permanent, semi-permanent, and sand castings. We also provide finish-machined components and assemblies as desired.
Burnstein von Seelen Precision Castings Corp.



http://www.bvspcc.com
Burnstein von Seelen creates high-quality, dependable products with the latest in electroplating and permanent mold chill casting technology. We combine virgin metals, the latest technology.
Superior Bronze


http://www.superiorbronze.com
Superior Bronze Corporation has been producing high-quality sand castings in brass, bronze, Monel, stainless steel, aluminum and other special alloys for over 75 years. Our castings can be found...
Wellsville Foundry
http://www.wellsvillefoundry.com
The Wellsville Foundry, incorporated in 1967, is a jobbing foundry employing approximately 20 people in the production of high quality ductile and gray iron castings.
Medi-Ray, Inc.
http://www.mediray.thomasregister.com/
Medi-Ray, Inc. We are custom fabricators accommodating short and long production runs. Consistency in quality is our trademark. LEAD CASTINGS LEAD DIE CASTINGS LEAD RADIATION SHIELDING Medi-Ray
Hitchiner Manufacturing Co., Inc.
High-volume producer of ferrous and nonferrous investment castings. Vacuum and air melt capabilities.
Jag Engineering Pattern and Mold Services
Patternmaking, Expanded Polystyrene, Vacuum, and Rotational Molds. CNC, CAD/CAM, CMM. Lightened cast aluminum molds poured in house. Build New and Retrofit Used Machinery. Large Aluminum Castings.
Product Technologies is your single source for lightweight magnesium die castings. Our broad die casting experience provides our customers with unique solutions to magnesium casting needs.
Dunn Specialty Steel Company
Located in Southeastern Michigan, Dunn Specialty Steel Company offers steel die-castings engineered specifically to meet your die-casting needs. Technical support/service for all our clients.
East Jordan Iron Works
http://www.ejiw.com
East Jordan Iron Works has been manufacturing construction and municipal castings since 1883 in the USA. Our products consist of manhole covers, tree grates, construction and municipal castings.
Enterprise Foundry
http://www.enterprisefoundry.com
Enterprise Foundry, Inc., founded in 1921, experts in the manufacture of highest quality gray metal and ductile iron custom castings. Serving the Northeast U.S. and Canada.
Gibbs Die Casting Corporation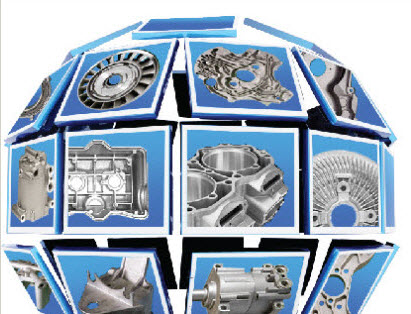 http://www.gibbsdc.com
Gibbs Die Casting Corporation's vision is to supply rapidly expanding multinational manufacturers with our same high quality aluminum and magnesium die castings previously manufactured only in the...
Bremen Castings, Inc.
http://www.bremencastings.com
Breme Castings Inc. is a Gray and Ductile Iron Foundry
D.R. Stoneworks, Inc.
http://www.drstoneworks.com
Mizner Stoneworks offers the beauty of the original stone castings from Addison Mizner one of the premier architects of Boca Raton and the Palm Beaches. Architectural Stone Castings and forms for...
San Jose Die Casting
http://sjdiecasting.com
Home | Products Services | Feedback | Search Introduction San Jose Die Casting is the primary source of Aluminum and Zinc die castings for several companies inside and outside...
Leitelt Brothers Foundry & Machine Shop
http://www.lbfoundry.com
Established in 1908. Manufacture brass bronze & aluminum sand castings. In house machine shop, pattern tooling, design assitance. Alos available heat treat, anodizing, powder coat pain and polishingt...
Rainier Cast Parts is a non-ferrous foundry in Enumclaw, WA specializing in aluminum, copper and zinc base sand castings for commercial, military and aerospace markets in sizes from less than one...
MedCast, Inc.
http://www.medcast-inc.com
MedCast was established in 1985 to manufacture investment castings using the Lost Wax process. MedCast was started with the orthopedic industry as its primary interest.
Cascade Die Casting
http://www.cascade-cdc.com
Cascade Die Casting provides creative, efficient solutions to the most challenging aluminium and zinc die casting needs.
Protomatic Inc.
http://www.protomatic.com
Precision CNC milling, tool and die makers and metal working. Manufacture and design of automotive, medical and aerospace parts. Manufacturer of prototypes, castings, production parts.
Portage Casting and Mold
http://www.pcmwi.com
Thermoforming. An advanced High-Technology Company that has become the leader in creating precision molds, tools, and dies for the Plastics Industry
Premier Aluminum, Inc.
http://www.premieraluminum.com
Premier Aluminum, Inc. is a complete machined aluminum casting source. We offer in-house CNC machining, heat treating and tool and die engineering for medium volume assembly ready OEM components.
Leader in custom lead castings and components for global automotive, aerospace, x-ray, nuclear medicine, electronic industries. Mach., fabrication, assy. avail. ISO 9002 Certified.
Irving Polishing & Manufacturing Co.
http://www.irvingpolishingandmfg.com
With over 50 years of experience, Irving Polishing is qualified to accommodate your most demanding stainless steel requirements. From castings to fittings, industrial to high finish...
Aluma Cast And Bronze Foundry


Rapid prototype castings and short run production expertise - blending metal casting craftsmanship with metallurgical engineering.
Reb Toys Castings
http://www.miniaturemolds.com
Worlds largest selection of quality figure molds, and mold making materials
Casting Impregnation Job Shop and Manufacturers of DC Electrical Relays, Controls, Power Cables, Receptacles and Control Devices.
O & D Manufacturing
http://www.odmfg.com
brass, bronze, casting, centrifugal, copper based, centrifugal casting of copper based alloys, CNC machining, O.E.M. supplier of finished machined parts, continuous cast bronze bar products.
Hensley Industries
http://www.hensleyind.com
Hensley Industries, Inc. manufactures wear parts (ground engaging tools) and attachments for earth-moving equipment and commercial steel castings that serve a variety of industries.
Globe Industries
http://www.globecorp.com
China Manufacturing, China injection mold, plastic, injection molding, castings, blow molding, metal fabrication, machining, metal parts, plastic parts, plastic molds, injection mold...
Manufacturing Sciences Corporation
http://www.mfgsci.com
Manufacturing Sciences operates a specialty metals manufacturing facility with extensive experience in metal casting and rolling, fabrication, and precision machining.
New England Union Co.
http://www.newenglandunion.com
New England Union is a non-ferrous foundry and machine shop. We manufacture Cast Bronze Threaded Fittings and Custom Machined Brass Castings to exacting standards.
LLC imports quality fasteners, stampings, wire forms, castings, and plastic parts.
Gupta Permold Corporation
http://www.guptapermold.com
[Directions] supplying the world with high-quality permanent mold aluminum castings, heat treating, aesthetic metal finishing, assembly and welding manufacturing precision cnc machined parts.
Electric Materials Company
http://www.elecmat.com
The Specialty Copper Mill since 1915 in North East, PA. Commutators, extrusions, castings & much more. Description of product lines, capabilities, services & online request forms available.
Lincoln Foundry
http://www.lincolnfoundry.com
Jobbing foundry specialists in non-ferrous castings of copper, bronze, aluminum and other copper based alloys...
Magneforce
http://www.magneforce.com
Induction heating for: Adhesive Curing, Annealing, Bonding, Brazing, Cap Sealing, Casting, Hardening, Laboratory Testing, Melting, Process Heating, Shrink Fitting and Soldering
Quaker City Castings
http://www.qccast.com
QUALITY STANDARDS | MACHINING CAPABILITIES | NI-RESIST PISTON INSERTS LIONHEART INDUSTRIES | COMPANY PROFILE | QUICK REF GUIDE | CONTACT | HOME
SEMCO
http://www.semcotips.com
SEMCO has been satisfying our customers' requirements for the past 25 years. We do whatever it takes to assure quality and performance. Most importantly - we will improve your die casting.
Industrial Ceramic Products
http://www.industrialceramic.com
Industrial Ceramic Products Inc. manufactures ceramic castings and custom products for a variety of applications.
Mattec Corporation
http://www.mattec.com
Mattec is the world's leading supplier of real-time production and process monitoring systems for the injection molding, extrusion, blow molding, blown film, metal stamping, die casting, printing.
Ashland Specialty Chemical Company Casting Solutions Composite Polymers Drew Industrial Drew Marine Electronic Chemicals Specialty Polymers & Adhesives Ashland Distribution Company Chemicals
Humtown Products
http://www.humtown.com
Humtown products custom core making and pattern making services for foundries and the metal casting industry, mold patterns, sand cores, pattern shops, pattern makers, cope and drag molds.
Laurel Machine and Foundry provides ductile iron and alloy castings as well as being a complete supplier for the oilfield industry.
Asia Sourcing (Taiwan) Corp.
Machining / Screw Machining Investment Casting / Die Casting Turning / Gears, Pinions Shafts Forgings Cold Headed Parts / Sub-Assemblies Powdered Metal MIM Parts / Rubber Molded Parts Seals
Mechanical Dimension Inspection Service A2LA Accredited to 17025 Plastics - Castings - Stampings - Fixtures Auto - Aero - Medical - Commercial Since 1986 and 30 years experience!
Hackett Brass manufactures a complete line of copper, bronze and aluminum castings in sand, permanent and centrifugal molds.
Asia Sourcing (Taiwan) Corp.
http://www.asiasourcing.com
Machining / Screw Machining Investment Casting / Die Casting Turning / Gears, Pinions Shafts Forgings Cold Headed Parts / Sub-Assemblies Powdered Metal MIM Parts / Rubber Molded Parts Seals
Modern Forge Companies
http://www.modernforge.com
We Specialize in close tolerance machining, near net forgings from carbon, alloy, stainless, tool steel and aluminum. Capacities include 4000T and 2500T press lines, 8000 pounds and 5000 pounds...
Chamberlain has over 35 years experience in forging, heat treating and manufacturing.
*Note : All these listed websites were crawled by Web Data Extractor (version 5.0) or were directly submited by people through add url form.