Vinyl Windows and Entry Doors Toronto - 40 years of experience as a manufacturer in GTA Toronto for Energy Star NAFS-08 Certificated vinyl windows..
When is the time to replace your windows
With old or inferior windows, you will be spending far more money every month on heating and cooling costs. Over time, those losses could add up to thousands of dollars. Here are a few ways you can tell if it's time to call a windows company in Toronto or Montreal and start talking about getting a full replacement..
1. Your energy costs are high : Your monthly energy bill is a dead giveaway about the effectiveness of you old ones. Vinyl windows can help you to lower energy costs immediately. They will not warp, rot or otherwise breakdown, which can lead to major air leaks and energy loss. They also have double and triple panes padded with air and inert gas, helping them to provide an additional layer of insulation.
2. You notice cracks or other damage : Rotting windows won't just let in outside air; they can also let in pests like and, termites, roaches and more. Vinyl materia is very durable, so it won't breakdown over time as would wooden frames. It is designed to hold a tight seal, helping to protect your home all year round.
3. You don't like the look : If your surfaces and frames look dingy or outdated, it might be time to look at some fresh styles. Any vinyl model comes in a wide variety of styles, sizes and colors, so you can create any look you crave, You can even replicate the look of wood or antique styles if you are trying to match the historic appearance of your house.
4 obvious signs saying it's time to replace your windows
1. Performance : Drafty or leaking, condensation or fogging between glass panes, windows are painted shut, opening and closing if difficult, constantly need to replaint and repair
2. Safety : Doesn't lock properly, damaged hooks.
3. Appearance : Cracks, chips, deterioration or water stains. Outdated design of style. Doesn't match with the color and allure of the building. Furniture, carpets and walls are fading in color.
4. Convenience : Replacement parts are no longer available in hardware stores. Outdoor noises are getting in. Difficulte to clean. High energy bills.
Vinyl Doors and Casement Windows Installation Toronto GTA Ontario Canada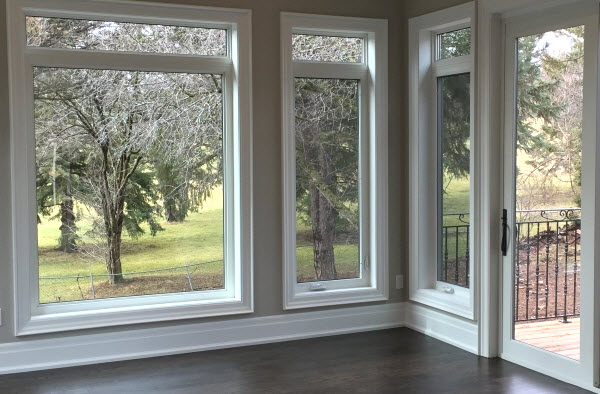 Vinyl Window Manufacturer - Offers you a wide variety of products for your home including doors, windows, kitchen and bathroom cabinets and counters, banisters, balconies, columns and floors. You can make your choices in a catalog or ask for custom design. Our factory is located in Toronto and specializes in custom-made products. It is always recommended to use the high quality and environment friendly windows and doors as they can help you in saving your electricity bills as well as they are more durable also. So if you are planning a construction of new home or want to replace your outdated windows, than you should choose vinyl and aluminum products as they are capable of providing many benefits over those old low quality products widely spread on the market.
*Note : All these listed websites were crawled by Web Data Extractor (version 5.0) or were directly submited by people through add url form.