Boston Wine Cellar Designs - Hopkinton
http://bostonwinecellars.com
Boston Wine Cellar Designs high quality, customized wine racks, wine storage, consultation, design and installation for residential and commerical wine cellars.
Kitchen Source - Trumbull
http://www.kitchensource.com
range hoods, baker's racks, pot racks, bar stools, butcher block, under cabinet lighting, kitchen islands, sinks, faucets, ironing boards, wine racks, counter tops, knobs, undercabinet storage...
Kitchen Accessories Unlimited - Trumbull
for cabinet hardware, closet organizers, wine racks, trash cans and recycle bin, built in ironing boards, closet organizer, cabinet hinges, hinges, cabinet knobs...
Wineandbar.com - Trumbull


http://www.wineandbar.com
Best prices for wine racks, stemware racks, wine rack, stemware rack, wine bottle rack, combination racks, racks for wine bottles, wine openers, under cabinet wine racks, wine cabinets, wine...
Affordable Wine Racks and Accessories - Chicago


Decorative Wine Racks, Wine storage systems, wine furniture...
Wine Cellars & Wine Racks by D'Vine Wine Rooms - Manalapan
D'Vine Wine Rooms creates, designs, and installs wine cellars for Residential and Commercial wine cellars. We also offer refrigeration and stocked wine racks.
Wine Cellar Innovations - Cincinnati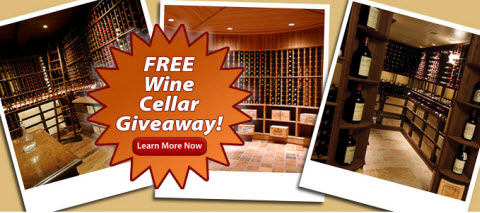 http://www.winecellarinnovations.com
Wine Cellar Innovations is a designer and manufacturer of custom wine cellars and wine racks for homeowners, wine stores, grocery stores, vineyards, wine wholesalers and the hospitality industry.
At this site you can find a wealth of information about wines, its types, as well as the art of wine tasting. You also find a lot of ideas about wine racks and other great wine gifts.
Vermont Butcher Block and Board Company - Williston
Professional Grade Chef's Butcher Blocks, sophisticated wine racks, sushi boards, cheese boards, and other hardwood products. Laser Personalization/Logos available.
Carolina Metal Artisans Wrought Iron Accessories for the Home and Garden - Kernersville
Wrought iron accssories for the home and garden all well designed. Includes wall art and decor, accent tables, wine racks, planters, pet beds, candle sconces, mirrors, etageres all at discount prices.
Under the Roof
dining and kitchen tables, dining and kitchen chairs, bar stools, buffets, china hutches, dining storage, wine racks, gathering tables, pub sets sofas, chairs, coffee tables, entertainment...
*Note : All these listed websites were crawled by Web Data Extractor (version 5.0) or were directly submited by people through add url form.